"To influence the future, one must respect the past."
Without the relentless pursuit of perfection, watchmaking simply does not exist. For NIALL to truly invent the future, we understand that we must learn from and respect the traditions of Swiss watchmaking. Leveraging the spirit and talents of American innovation, NIALL has the opportunity to define a new set of standards.

- Founder & Chief Technical Officer
Michael Wilson 
Creative Direction & Design: 
Jacob Ziech & Agnieszka Wojnar
Copy & Script: 
Rich Barnes & Nate Sousa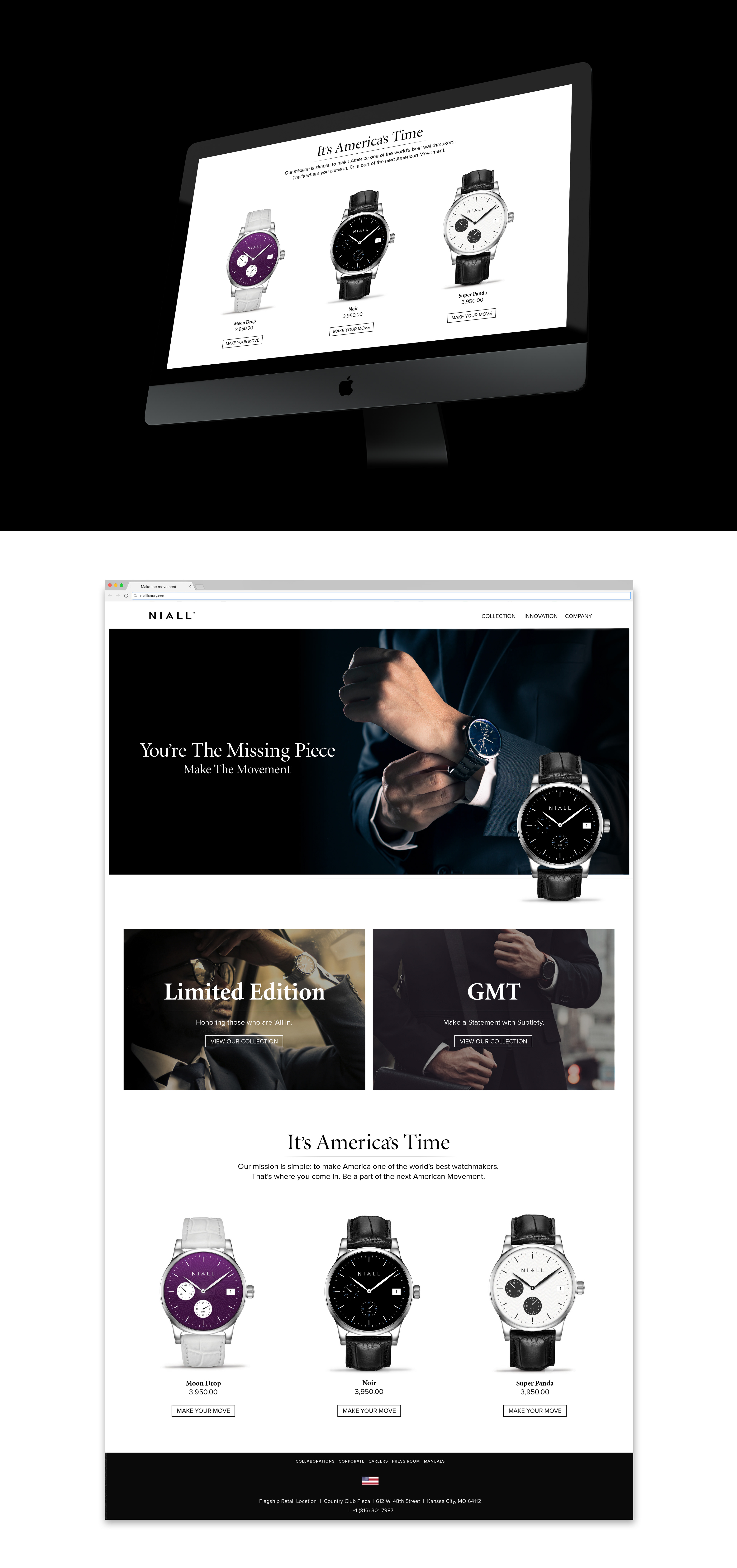 You're The Missing Piece Campaign

. Above: Homepage.
You're The Missing Piece Campaign

. Above: Digital banners, Below: TV Storyboard.
Tree Lighting Campaign

. Below: Landing Page, Banners, Landing Page Steps, Animation, Standing Billboard.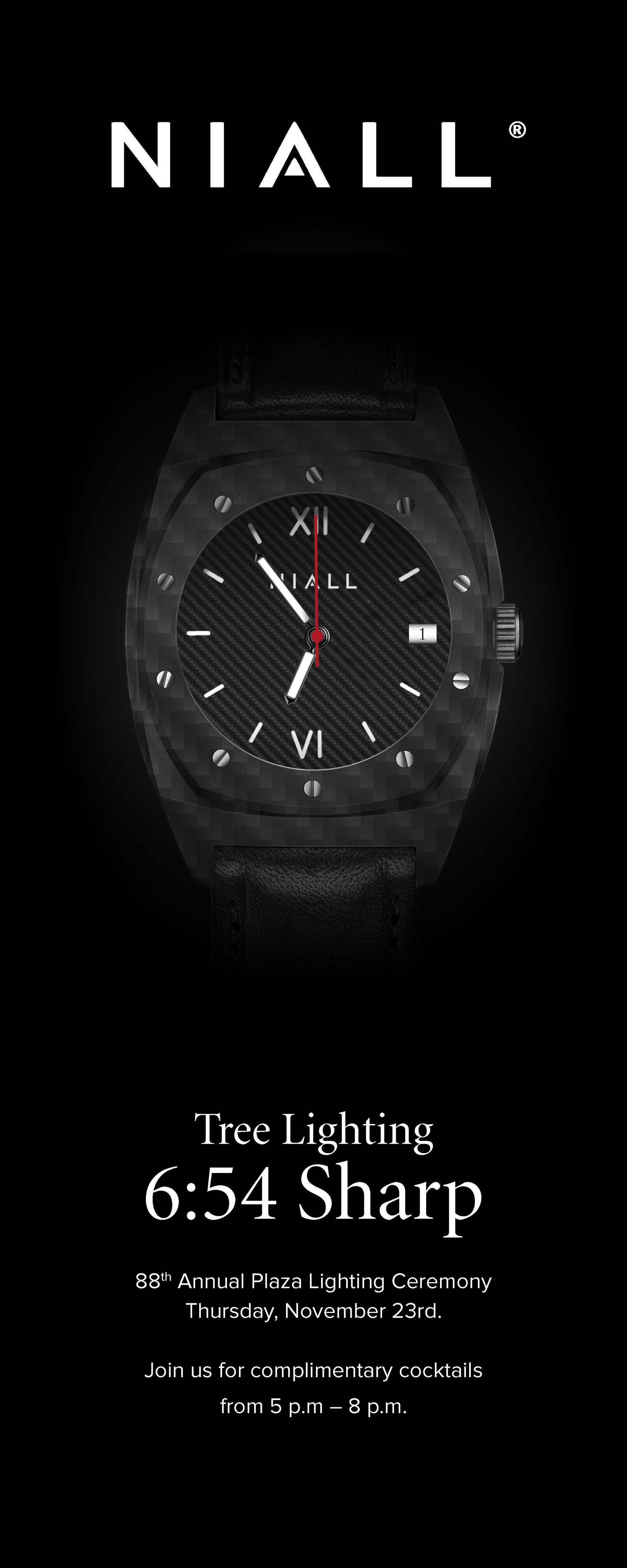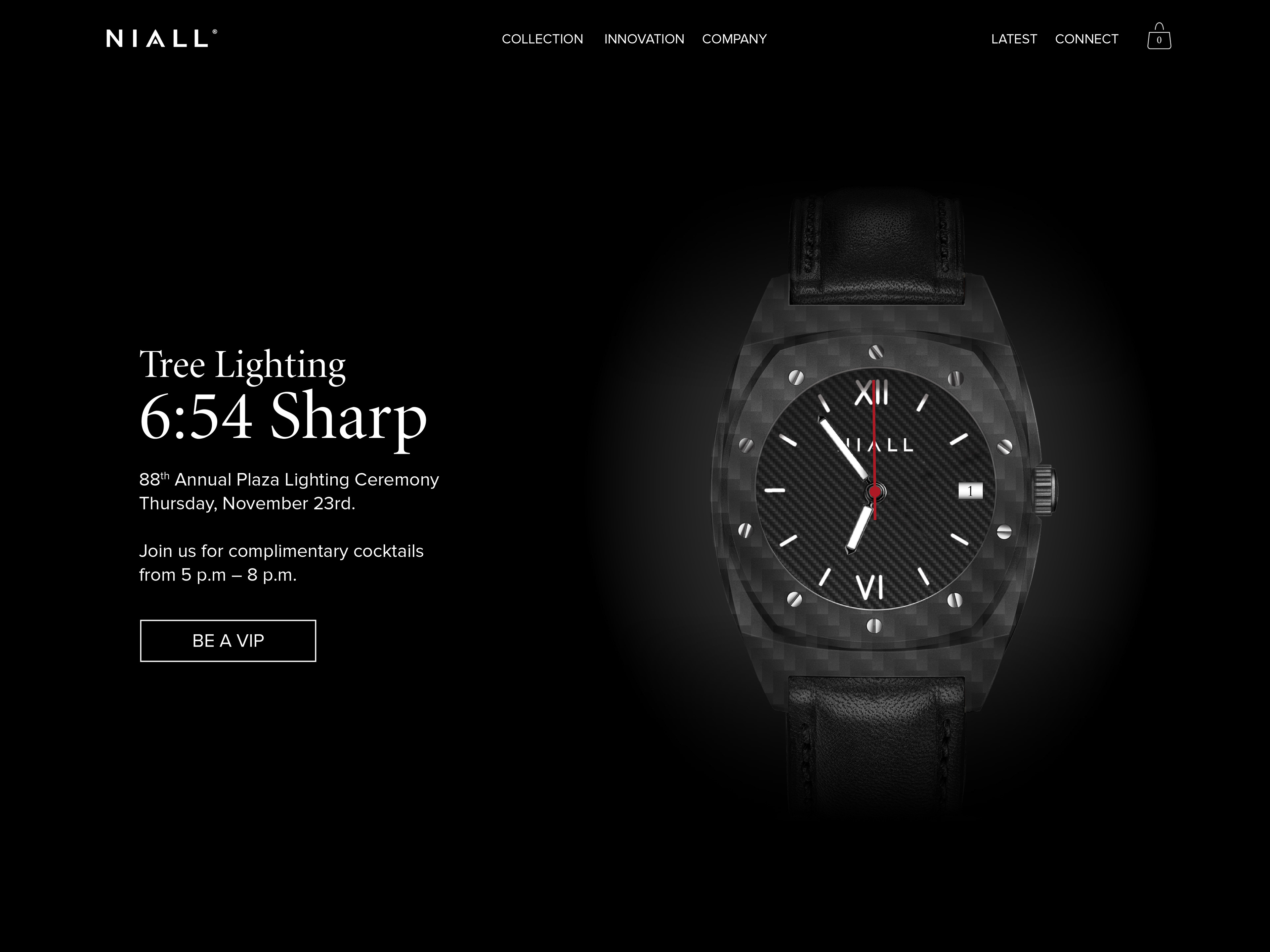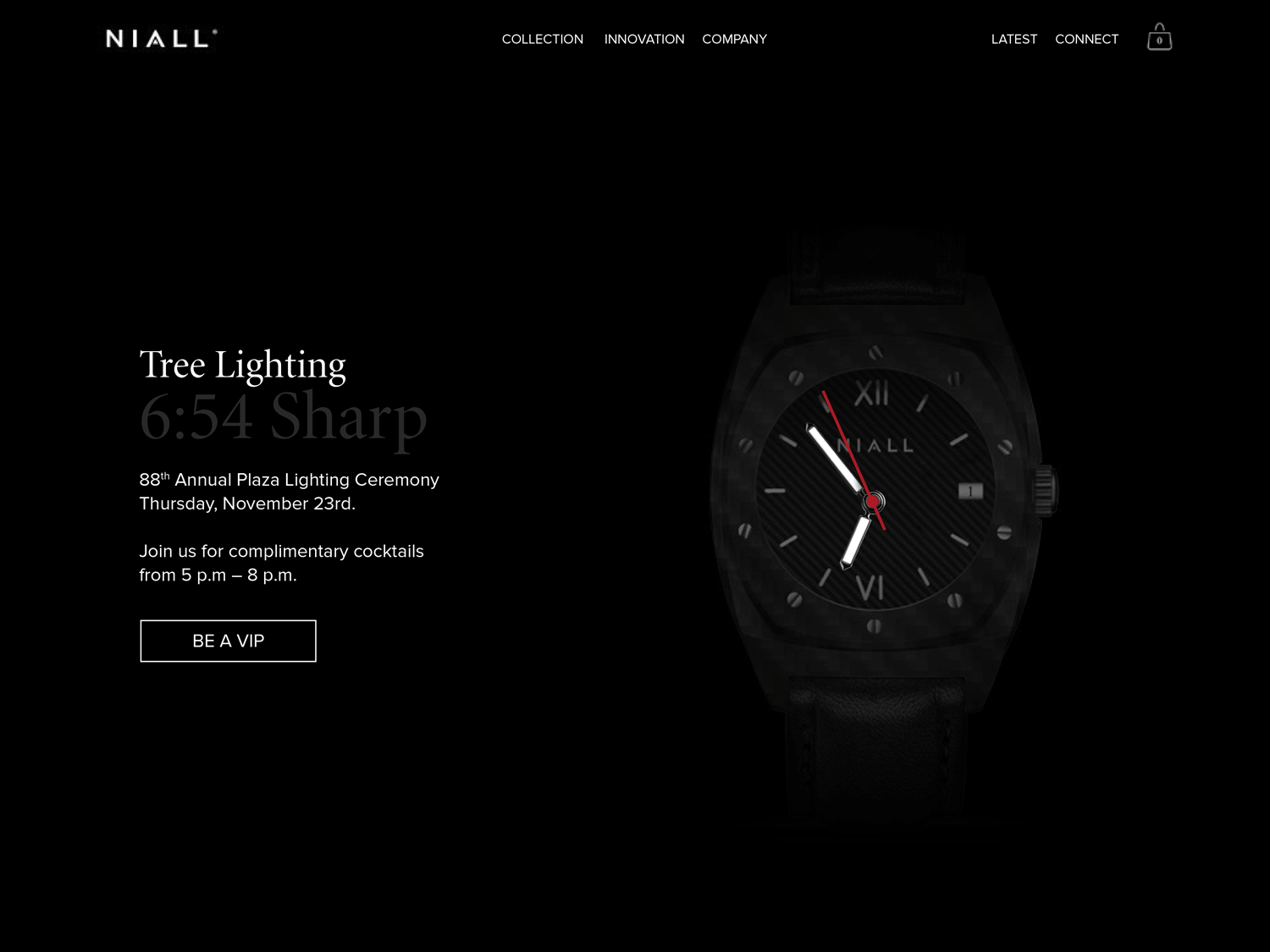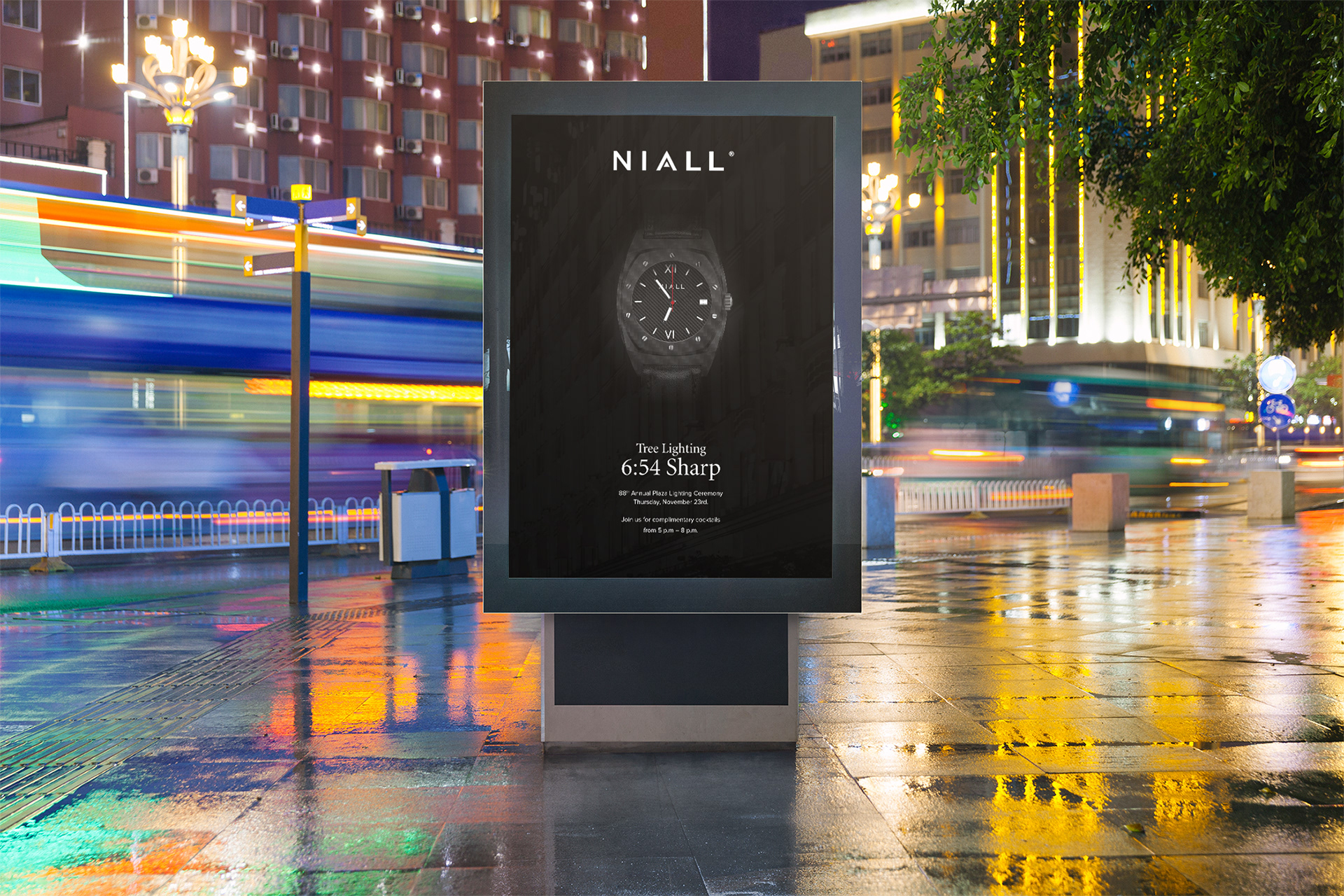 American Luxury. Exactly. Campaign

. Below: Magazine Spreads, Poster Spreads, TV Storyboard.

 
Designed by Agnieszka Wojna

r